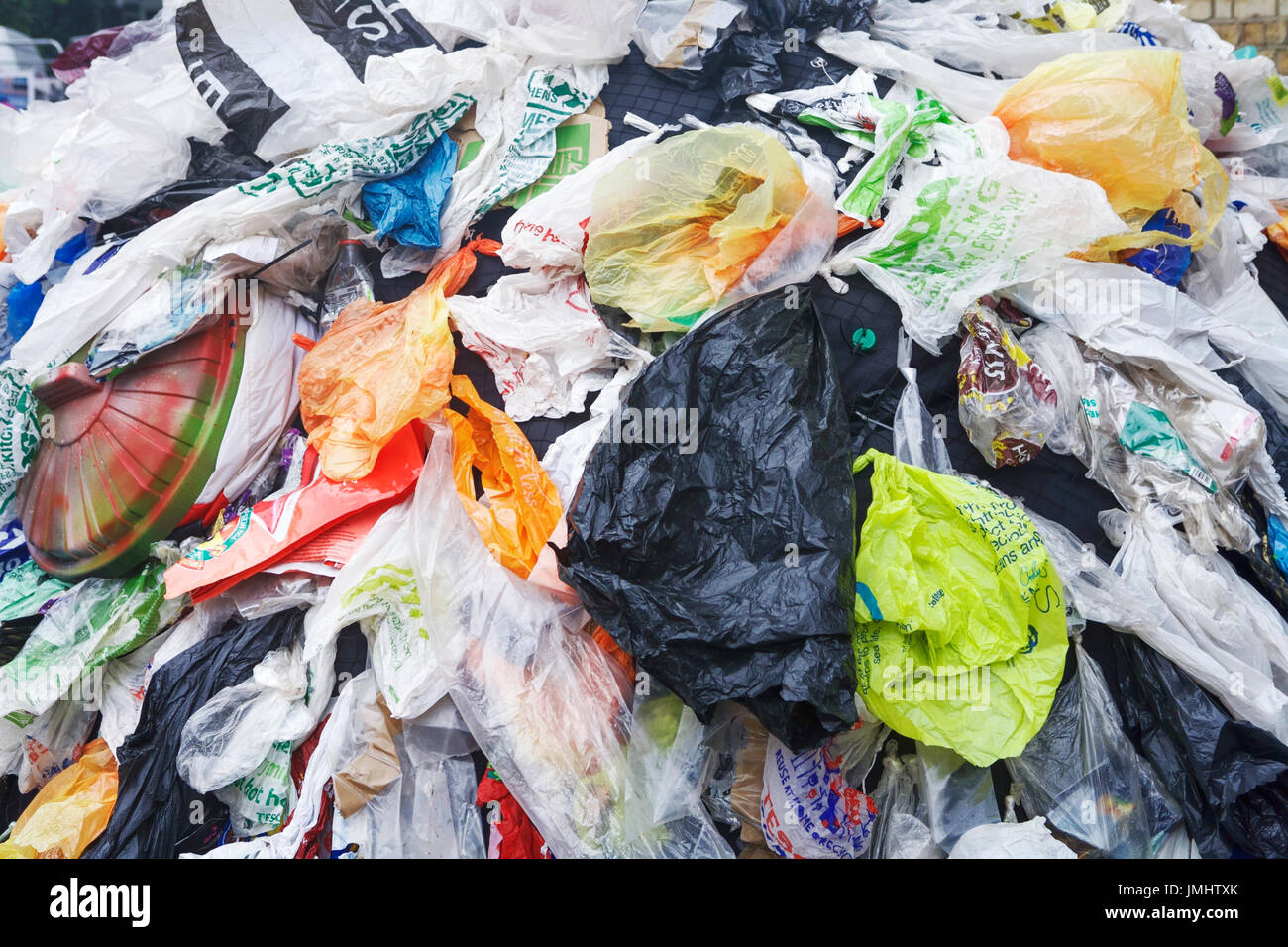 It's not just the plastic bags that WalMart shoppers pile into their carts. It's two red peppers wrapped in plastic on a styrofoam tray at Trader Joe's. Social media did revolt when a grocery started peeling oranges and wrapping them in plastic or cutting avocados and then wrapping them; they come in their own wrappers.
Finally some grocery stores are trying to cut the plastic habit, but it's not easy. You don't want unwrapped or unpackaged food to get damaged or deteriorate; then you'd just be trading plastic waste for food waste.
"Like with almost anything sustainability related, the model is both something very new and innovative and also something that draws from things that have been around for a long time," says

Elizabeth Balkan

, the director of the food waste program at the Natural Resources Defense Council. "There have been local health food stores and co-ops around the country for 30 or 40 years that have been placing bulk food at the center of their commerce."
But there are groceries making some headway, even some big chains like Kroger's.
Kroger, which operates over 2,700 grocery stores across the U.S., recently began to phase out plastic bags from their various chains. The impact adds up fast, says

Jessica Adelman

, the vice president of corporate affairs for Kroger. The company calculated that they handed out about 6 billion plastic bags a year, about six percent of the total number of bags distributed annually across the country. That's the equivalent of about 32,000 tons of plastic, or enough to fill over 3,000 moving trucks jam packed with bags.
Of course, we, the people, are part of the problem. We want individually packaged tea bags, wrapped in plastic or Mylar to protect freshness, when we could just buy loose tea and a tea strainer.
Read this article to learn more.
https://www.nationalgeographic.com/environment/2019/04/plastic-free-supermarket-grocery-shopping/
Check out Litterless, a site where you can find minimal packaging grocery stores by state. But the lists are pitifully short at this point.
https://www.litterless.com/wheretoshop